Share Hentai PD
to your friends
Studio Eromatick Animes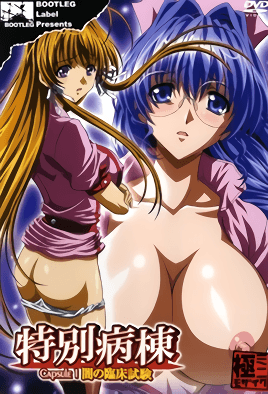 Tokubetsu Byoutou
It is about a female doctor who is creating sex pills. There are two kinds, one pill for male sexual enhancement and one for female sexual enhancement. She plans on testing these pills on herself and four of nurses in her section. There is a catch, the pills can have strange side effects which can deform the body for more sexual pleasure.
Rate: Rx - Hentai
Native: 特別病棟
Synonyms: Special Hospital Ward
Aired: Oct 25, 2007 to Mar 25, 2008
Duration: 29 min per ep
Episodes: 2
Score: 6.4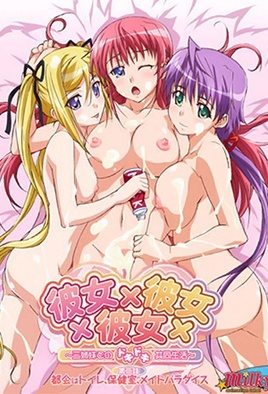 Kanojo x Kanojo x Kanojo: Sanshimai to no DokiDoki Kyoudou Seikatsu
Haruomi Shiki's peaceful life on a small island was shattered when a volcano erupted and destroyed his home. He goes to stay with a relative, where he meets the sexy sisters Natsumi, Akina, and Mafuyu Orifushi, who he immediately finds himself attracted to. While staying there, he finds out that the father of the Orifushi household has died, and that Natsumi inherited their ice cream business, MinMin. Their district holds an annual competition involving all ice cream stores, which MinMin always wins. But this year, a new ice cream shop called 101 opens a branch in the district, and they are a competitor that could beat MinMin. On top of that, the quality of the ice cream produced by MinMin has been significantly reduced since their father died. Will they be able to overcome such a handicap? Only time will tell, but with Haruomi helping the sisters with the ice cream shop, and also fulfilling his more salacious desires with them, he will have his hands full in more ways than one!
Rate: Rx - Hentai
Native: 彼女×彼女×彼女~三姉妹とのドキドキ共同生活~
Synonyms: Girlfriend x Girlfriend x Girlfriend
Aired: Dec 25, 2009 to May 20, 2011
Duration: 29 min per ep
Episodes: 3
Score: 7.49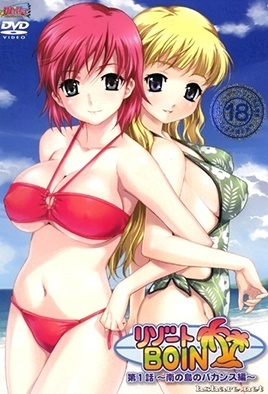 Resort Boin
Daisuke Ichijou goes on vacation to his grandmother's beach resort. As he arrives, he admires the beautiful beach and even more beautiful ladies on it. Soon, he decides to start having fun "his own way." He encounters many girls who will make this vacation unforgettable, including his old friends, the playful Nao Ihara and the wealthy Mitsugu Tsukushino, who proceed to compete over him. Daisuke also meets his cousin Maya Koromogae and her clumsy friend, Momona Amamiya. There are Kanae Shinjou and Mika as well, who also happen to "get involved" with Daisuke throughout his vacation. These six girls will be responsible for making Daisuke's vacation intense, fun, and unforgettable. As they put Daisuke in many complicated situations, he finds that they often lead to passionate erotic activities.
Rate: Rx - Hentai
Native: リゾートBOIN
Synonyms: RESORT BOIN
Aired: Dec 25, 2007 to Apr 25, 2009
Duration: 30 min per ep
Episodes: 3
Score: 7.3