Share Hentai PD
to your friends
Pashmina Animes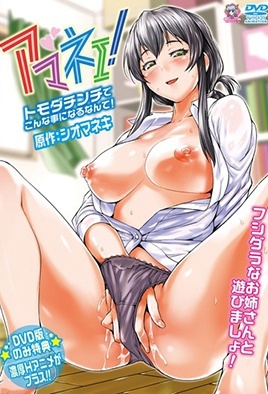 Amanee! Tomodachinchi de Konna Koto ni Naru Nante!
Ryouichi goes to his friend Yuu's place to play video games, like they do sometimes. It turns out that Yuu's aunt Yui has come to visit, and she joins them. But it soon becomes clear that it's not a video game she wants to play with Ryouichi…
Rate: Rx - Hentai
Native: アマネェ! ~トモダチンチでこんな事になるなんて!~
Aired: Dec 20, 2013
Duration: 25 min
Episodes: 1
Score: 7.01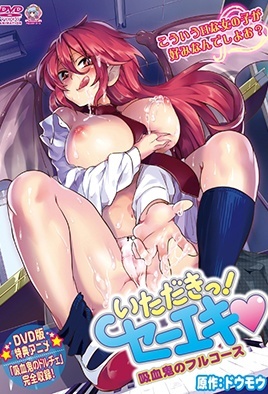 Itadaki! Seieki♥
When Kanzaki receives a letter from Mari Setogaya asking to meet in their school's PE storage room during the lunch break, he believes he will be receiving a love confession. He turns up eagerly, only to be attacked by his supposed admirer. The beautiful girl tries to knock him unconscious, but when she fails miserably, she explains that she is a vampire and had wanted to feed on him. Feeling pity for her hopeless state, Kanzaki reluctantly yields and allows her to drink his blood. As it turns out, Mari cannot stand the taste of raw blood but will perish without the nutrients it contains. Kanzaki is quick to find a solution, offering her a different bodily fluid to consume—and Setogaya instantly falls head over heels with this new flavor. The two soon start meeting regularly, and as time goes by, their relationship evolves into something more than just casual "meals" spent together.
Rate: Rx - Hentai
Native: いただきっ! セーエキ♥
Synonyms: Vampire Vixen
Aired: Mar 28, 2014
Duration: 23 min
Episodes: 1
Score: 7.42