Share Hentai PD
to your friends
Mary Jane Animes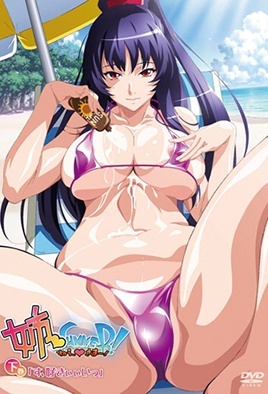 Nee Summer!
Yuuta Yamauchi is an average high school student preparing for exams through his summer vacation. His older cousin Kei Higashide, who takes pity on him as her "little brother," devotes her time and patience to tutor this relative in need. One day, Yuuta manages to take a photo of his classmate and crush, Youko Kaji, as a gust of wind lifts her skirt. When Kei finds out about it, she laughs at Yuuta's juvenile infatuation and starts teasing him about his sexual preferences. From words to deeds, she offers him her own grown-up body—and Yuuta quickly takes advantage of the opportunity. As summer passes on and the relatives start enjoying more time together, their initially bland tutoring sessions soon turn into a passionate and fiery relationship.
Rate: Rx - Hentai
Native: 姉SUMMER!
Synonyms: Nee Summer!
Aired: Dec 30, 2011 to Apr 6, 2012
Duration: 14 min per ep
Episodes: 2
Score: 7.11
Boku wa Chiisana Succubus no Shimobe
Our protagonist confessed to a girl he met at his part-time job, but the girl didn't intend to answer his feelings and letting mc drown into sadness. After realized that he got rejected, he spends his day throwing money for alcohol. Suddenly he heard a girl voice in his dimly lighted bedroom. When he opens his eyes… a succubus was there. The succubus has been watching him every night in his dream to consume his sadness of broken heart. But the succubus realized something, consuming one's sadness through dreams is pleasing..but "consuming" them through their reality is much more pleasurable, hence she decided to show herself up from now instead of possesing their dream.
Rate: Rx - Hentai
Native: 僕は小さな淫魔〈サキュバス〉のしもべ
Aired: Aug 5, 2022 to ?
Duration: 20 min
Score: 6.84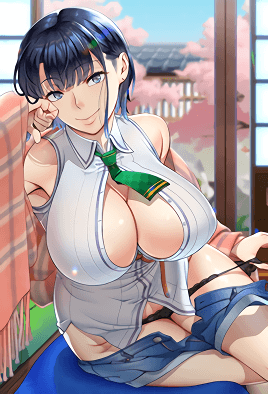 Hajimete no Hitozuma
A couple in love, thinking about marriage, have a tough decision ahead of them. They might have to move in with Tomoya's father. However that isn't even the start of the problem, upon showing up at his father's house, Kanako realizes that not only does she know his father… but she has slept with him… multiple times.
Rate: Rx - Hentai
Native: 初めてのヒトヅマ
Aired: May 22, 2020 to Mar 4, 2022
Duration: 15 min per ep
Episodes: 4
Score: 6.53