Share Hentai PD
to your friends
Dream Force Animes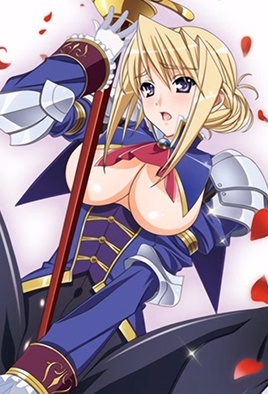 Princess Lover!
Following an automobile accident that claims the life of his parents, Teppei Arima is taken in by his grandfather and introduced to the world of the rich and the elite. Compared to his humble upbringing, Isshin Arima's lavish lifestyle surprises and stuns the young teenager. In return for the gracious hospitality, Teppei is expected to continue the family business by replacing his grandfather as the head of Arima Financial Combine, and to prepare him for these responsibilities, he is enrolled into an esteemed high school. Along with his recently acquired celebrity status and affluence, Teppei is informed of an arranged marriage with the equally prosperous Sylvia van Hossen, thus, beginning the thrilling escapades of his new life!
Rate: R+ - Mild Nudity
Native: プリンセスラバー!
Synonyms: Princess Lover!
Aired: Jul 6, 2009 to Sep 21, 2009
Premiered: summer 2009
Duration: 23 min per ep
Episodes: 12
Score: 6.7
Otome wa Boku ni Koishiteru
Mizuho can't believe his ears when Grandpa's will is read out. Grandpa's final wish is for Mizuho to attend the same academy as Mizuho's mother. The catch is it's an all-girls school. With the help of friend Mariya however, he gets a makeover good enough to fool everyone at the academy.
Rate: PG-13 - Teens 13 or older
Native: 乙女は僕に恋してる
Synonyms: Otome wa Onee-sama ni Koi Shiteru, The Maiden is Falling in Love With the Elder Sister, The Maiden is Falling in Love With Me
Aired: Oct 8, 2006 to Dec 24, 2006
Premiered: fall 2006
Duration: 24 min per ep
Episodes: 2
Score: 7.04