Share Hentai PD
to your friends
Media Blasters Animes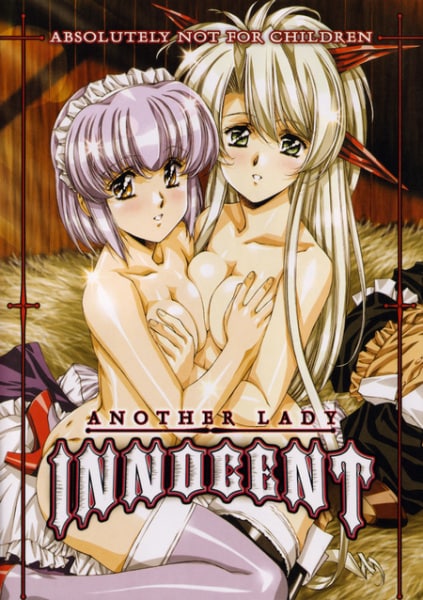 Front Innocent: Mou Hitotsu no Lady Innocent
During the Civil War, the powerful landowner Carson had a beautiful daughter with an innocent heart. As Faye enjoys an intense sexual relationship with her friend John and her servant girl Sophia, the end of her innocent days draws near. The mysterious Lord Mark has set his eyes on her and will stop at nothing to get her.
Rate: Rx - Hentai
Native: フロントイノセント ~もうひとつのレディイノセント~
Synonyms: Another Lady Innocent
Aired: Mar 10, 2005
Duration: 28 min
Episodes: 1
Score: 6.87
Otome wa Boku ni Koishiteru
Mizuho can't believe his ears when Grandpa's will is read out. Grandpa's final wish is for Mizuho to attend the same academy as Mizuho's mother. The catch is it's an all-girls school. With the help of friend Mariya however, he gets a makeover good enough to fool everyone at the academy.
Rate: PG-13 - Teens 13 or older
Native: 乙女は僕に恋してる
Synonyms: Otome wa Onee-sama ni Koi Shiteru, The Maiden is Falling in Love With the Elder Sister, The Maiden is Falling in Love With Me
Aired: Oct 8, 2006 to Dec 24, 2006
Premiered: fall 2006
Duration: 24 min per ep
Episodes: 1
Score: 7.04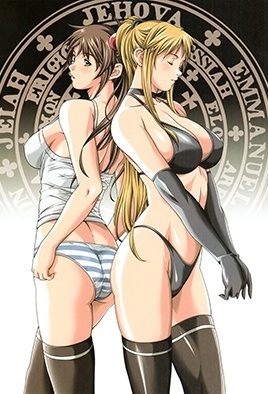 Bible Black
Every school has secrets, but few leave a stain that won't wash out. In a certain school, there was once a fun club centered around magic but had turned into murder and a lust for power. Sealed and willfully forgotten, the resulting evil of that day remained chained in the school's basement. Twelve years later, high school student Taki Minase, while inspecting the place where the incident took place, uncloaks the secret plastered in blood—a book of magic called "Black Bible." Trying his luck with its love curses, he soon finds out the magic proves real and easily penetrates the hearts and bodies of his fellow classmates. The resulting intercourse leaves the student body very vocal, and Minase's acts do not go unnoticed. What was at first a simple stroke of curiosity becomes much larger and harder to control. Fully swallowed by the unshackled darkness, everyone he knows becomes a victim, including his childhood friend Kurumi Imari. Torn apart, Minase finally realizes his mistakes and that he must reverse them in time if he ever hopes for him and Imari to come together.
Rate: Rx - Hentai
Native: バイブルブラック
Synonyms: Bible Black: Night of the Walpulgiss
Aired: Jul 21, 2001 to Jun 25, 2003
Duration: 28 min per ep
Episodes: 6
Score: 6.57