Share Hentai PD
to your friends
Erotica Animes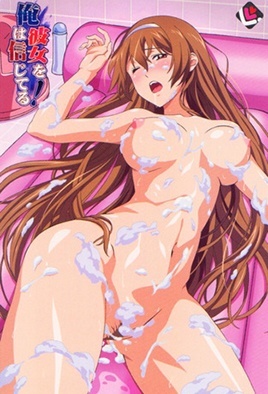 Ore wa Kanojo wo Shinjiteru!
Kensuke and Ayumu have known each other since childhood. It wasn't until recently that they realized that they had feelings for each other that were much more than friends. While working in a PC Software company as a salesman, Kensuke is told to work at another branch due to a shortage of manpower. The big catch here is that he won't be able to live at his apartment anymore so that he can easily commute to his new job. That being said, he won't be able to see Ayumu for a very long time, but she's been sweet enough to watch over his apartment while he's gone. Well, you know what they say about long distance relationships; after a good amount of time has passed, Kensuke is in a mixture of loneliness and paranoia. He's missing Ayumu, but also doubting why a woman like her would stick around for a guy like him. To add more confusion to the fire he's come across four women around his new work that give him more temptation that he can bare. Will our hero hold out for love, or will he give into the pressures?
Rate: Rx - Hentai
Native: 俺は彼女を信じてる!
Synonyms: I Trust My Girlfriend!
Aired: May 27, 2011
Duration: 24 min
Episodes: 1
Score: 6.3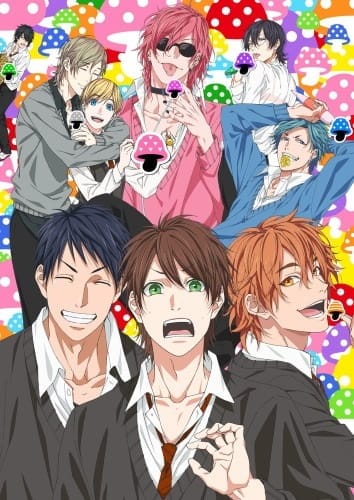 Yarichin☆Bitch-bu
Takashi Toono was unsure what to expect when he transferred to Morimori Academy, a private all-boys boarding school located deep in the mountains. However, it's no different from any other boys' school, and since he entered halfway through the year, he feels like an outcast—until the bright and friendly Kyousuke Yaguchi introduces himself. Due to the school's compulsory club policy, Toono chooses to join the low-effort "Photography Club," but the club is not what it seems. Nicknamed the "Yarichin Bitch Club," its members offer sexual services to pent-up boys at the academy—for no reason other than a love of sex. What's worse is his monthly sex quota—and the punishment for failure is severe: the club will forcefully take his innocence. However, as time runs out, Toono is left mortified and out of options. At Toono's side throughout his ordeal is Yaguchi, as well as Yuu Kashima—a fellow transfer student and club member who shares Toono's predicament. While the first years in the club struggle with their sticky dilemma, the club collectively has to deal with sex, secrets, and even stalkers!
Rate: R+ - Mild Nudity
Native: ヤリチン☆ビッチ部
Synonyms: Yarichin☆Bitch Club
Aired: Sep 21, 2018 to Apr 17, 2019
Duration: 26 min per ep
Episodes: 2
Score: 6.2