Share Hentai PD
to your friends
Elf Animes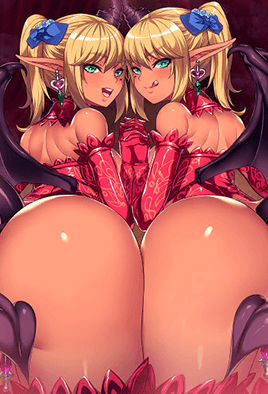 Youma Shoukan e Youkoso
The protagonist (interpreted by the spectators in a subjective view) shows up at the Palace of the Mystic Courtesans to savor strong pleasures, choosing from a wide variety of courtesans of various species. The protagonist will be guided by Marina of the receptionist to find the right courtesans who can satisfy him.
Rate: Rx - Hentai
Native: 妖魔娼館へようこそ
Synonyms: Welcome to the Courtesans Palace of Mystics♥
Aired: Feb 7, 2020 to Mar 6, 2020
Duration: 16 min per ep
Episodes: 2
Score: 6.66
Isekai Yarisaa
After getting isekai'd to another world, a group of men end up in an "altercation" with a stacked beauty!
Rate: Rx - Hentai
Native: 異世界ヤリサー
Aired: Apr 28, 2022
Duration: 16 min per ep
Episodes: 2
Score: 6.71