Share Hentai PD
to your friends
Ecchi Animes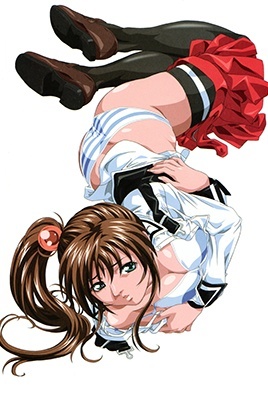 Bible Black: Imari Ryoujoku Genba
On a late evening, student Kurumi Imari is leaving her Academy classroom. As she makes her way down the hallway wearing her backpack, a male student is secretly stalking her every move. He suddenly lunches forwards and grabs the girl by her breasts. She screams and tries to push him away, but he covers her mouth and holds down her arm behind her back. Her fellow student drags her into a storage room and takes out his penis. Shocked, Imari tries to run, but he painfully grabs her by her hair and forces her to give him oral sex. Afterwards, Imari quickly tries to make a run for the door again without success. The boy again quickly grabs her by her breasts and starts groping them. He proceeds to strip off her clothes and rapes her. After the boy licks her feet and continues having sex with her, Imari stops resisting and gives in to her arousal. She starts riding her attacker willingly, and even affectionately licks him back. Finally, the boy ejaculates over Imari's half naked body. He grabs her striped panties and puts them in his pocket before walking out and closing the door, leaving behind a panting and soiled Imari.
Rate: Rx - Hentai
Native: バイブルブラック「伊万里 凌辱現場」
Synonyms: Bible Black Imari R* Scene
Aired: Jul 25, 2005 to Apr 25, 2006
Duration: 10 min
Episodes: 1
Score: 6.45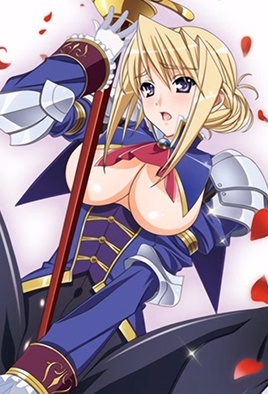 Princess Lover!
Following an automobile accident that claims the life of his parents, Teppei Arima is taken in by his grandfather and introduced to the world of the rich and the elite. Compared to his humble upbringing, Isshin Arima's lavish lifestyle surprises and stuns the young teenager. In return for the gracious hospitality, Teppei is expected to continue the family business by replacing his grandfather as the head of Arima Financial Combine, and to prepare him for these responsibilities, he is enrolled into an esteemed high school. Along with his recently acquired celebrity status and affluence, Teppei is informed of an arranged marriage with the equally prosperous Sylvia van Hossen, thus, beginning the thrilling escapades of his new life!
Rate: R+ - Mild Nudity
Native: プリンセスラバー!
Synonyms: Princess Lover!
Aired: Jul 6, 2009 to Sep 21, 2009
Premiered: summer 2009
Duration: 23 min per ep
Episodes: 12
Score: 6.7