Share Hentai PD
to your friends
Boys Love Animes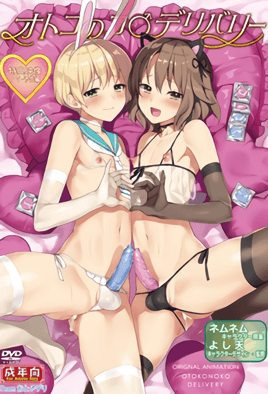 Otokonoko ♂ Delivery
Shuuji finds out his classmate takes on a job as a crossdresser and gets interested in joining him.
Rate: Rx - Hentai
Native: オトコのコ♂デリバリー
Synonyms: Otokonoko Delivery, OtoDeli
Aired: Dec 31, 2016
Duration: 18 min
Episodes: 1
Score: 5.78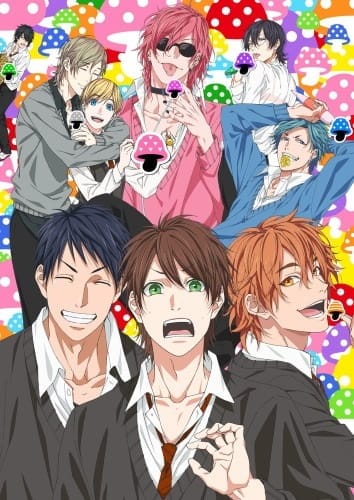 Yarichin☆Bitch-bu
Takashi Toono was unsure what to expect when he transferred to Morimori Academy, a private all-boys boarding school located deep in the mountains. However, it's no different from any other boys' school, and since he entered halfway through the year, he feels like an outcast—until the bright and friendly Kyousuke Yaguchi introduces himself. Due to the school's compulsory club policy, Toono chooses to join the low-effort "Photography Club," but the club is not what it seems. Nicknamed the "Yarichin Bitch Club," its members offer sexual services to pent-up boys at the academy—for no reason other than a love of sex. What's worse is his monthly sex quota—and the punishment for failure is severe: the club will forcefully take his innocence. However, as time runs out, Toono is left mortified and out of options. At Toono's side throughout his ordeal is Yaguchi, as well as Yuu Kashima—a fellow transfer student and club member who shares Toono's predicament. While the first years in the club struggle with their sticky dilemma, the club collectively has to deal with sex, secrets, and even stalkers!
Rate: R+ - Mild Nudity
Native: ヤリチン☆ビッチ部
Synonyms: Yarichin☆Bitch Club
Aired: Sep 21, 2018 to Apr 17, 2019
Duration: 26 min per ep
Episodes: 2
Score: 6.2
Mori no Kuma-san, Toumin-chuu
Nowa the bear lives in the forest and adopts a puppy named Airi. Before going into hibernation, Now was worried that Airi wouldn't wean. A few months after starting his hibernation, Nowa wakes up with a pleasant sensation from Airi, now an adult dog, licking his nipple saying, "I've been waiting for a long time."
Rate: Rx - Hentai
Native: 森のくまさん、冬眠中。
Synonyms: Mori no Kuma-san, Toumin-chuu ni Chikubi wo Mederaremashita., Morikuma
Aired: Jul 4, 2022 to ?
Duration: 4 min
Episodes: 8
Score: 6