Sort By Letters
Natsuyasumi Ake no Kanojo wa…
Cheerful, studious, excellent grades, clean, and cute… everything you could ever want. Everything was as it should be… until HE got in the way.
Rate: Rx - Hentai
Native: 夏休み明けの彼女は...
Synonyms: After the Summer Break, She ... First Volume
Aired: Jul 8, 2022 to ?
Duration: 20 min per ep
Episodes: 2
Score: 5.79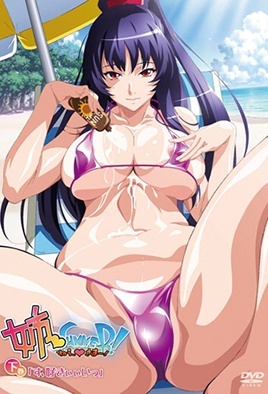 Nee Summer!
Yuuta Yamauchi is an average high school student preparing for exams through his summer vacation. His older cousin Kei Higashide, who takes pity on him as her "little brother," devotes her time and patience to tutor this relative in need. One day, Yuuta manages to take a photo of his classmate and crush, Youko Kaji, as a gust of wind lifts her skirt. When Kei finds out about it, she laughs at Yuuta's juvenile infatuation and starts teasing him about his sexual preferences. From words to deeds, she offers him her own grown-up body—and Yuuta quickly takes advantage of the opportunity. As summer passes on and the relatives start enjoying more time together, their initially bland tutoring sessions soon turn into a passionate and fiery relationship.
Rate: Rx - Hentai
Native: 姉SUMMER!
Synonyms: Nee Summer!
Aired: Dec 30, 2011 to Apr 6, 2012
Duration: 14 min per ep
Episodes: 2
Score: 7.11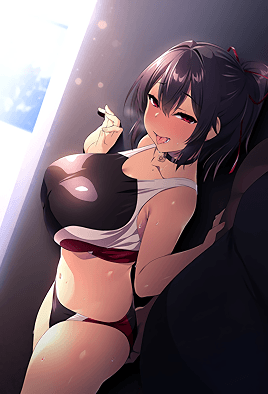 Netokano
Childhood friends and lovers, promising each other to be together. She is a track and field star who pushes extremely hard to get a recommendation to the same school as her lover. Unfortunately it looks like the ugly bastard of a track and field coach has been NTR'ing the fuck out of her, utterly destroying their dreams.
Rate: Rx - Hentai
Native: ネトカノ
Synonyms: NTR Kanojo
Aired: Jun 4, 2021
Duration: 16 min
Episodes: 1
Score: 5.77