Sort By Letters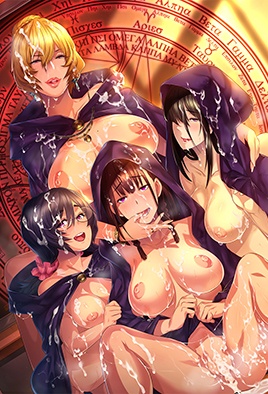 Meikoku Gakuen: Jutai-hen
Dude has to impregnate every single chick in his high school to save them. From what you ask? Fuck knows. As a wise man once said – Fap first, ask questions later.
Rate: Rx - Hentai
Native: 冥刻學園 受胎編
Synonyms: Dark Hour Academy: Fertilization Arc
Aired: Apr 28, 2017 to May 26, 2017
Duration: 16 min per ep
Episodes: 2
Score: 7.06
Mori no Kuma-san, Toumin-chuu
Nowa the bear lives in the forest and adopts a puppy named Airi. Before going into hibernation, Now was worried that Airi wouldn't wean. A few months after starting his hibernation, Nowa wakes up with a pleasant sensation from Airi, now an adult dog, licking his nipple saying, "I've been waiting for a long time."
Rate: Rx - Hentai
Native: 森のくまさん、冬眠中。
Synonyms: Mori no Kuma-san, Toumin-chuu ni Chikubi wo Mederaremashita., Morikuma
Aired: Jul 4, 2022 to ?
Duration: 4 min
Episodes: 3
Score: 6
My Mother
My Mother is an erotic manga by Thai artist XTER about a college student who goes on holiday to a beach resort with his mother during the holidays. After they get drunk together, the guy goes to his hotel room, but then his son is taken by surprise by his drunk mother, who wants to talk to him, because she found out that he and his sister had sexual relations. So, one thing led to another, and attempts to clarify the situation with his sister eventually resulted in the fact that the guy and his mother all ended in a stormy night of passion.
Rate: Rx - Hentai
Synonyms: My Mother
Aired: July 28, 2022 to ?